Celebrating International Women's Week 2023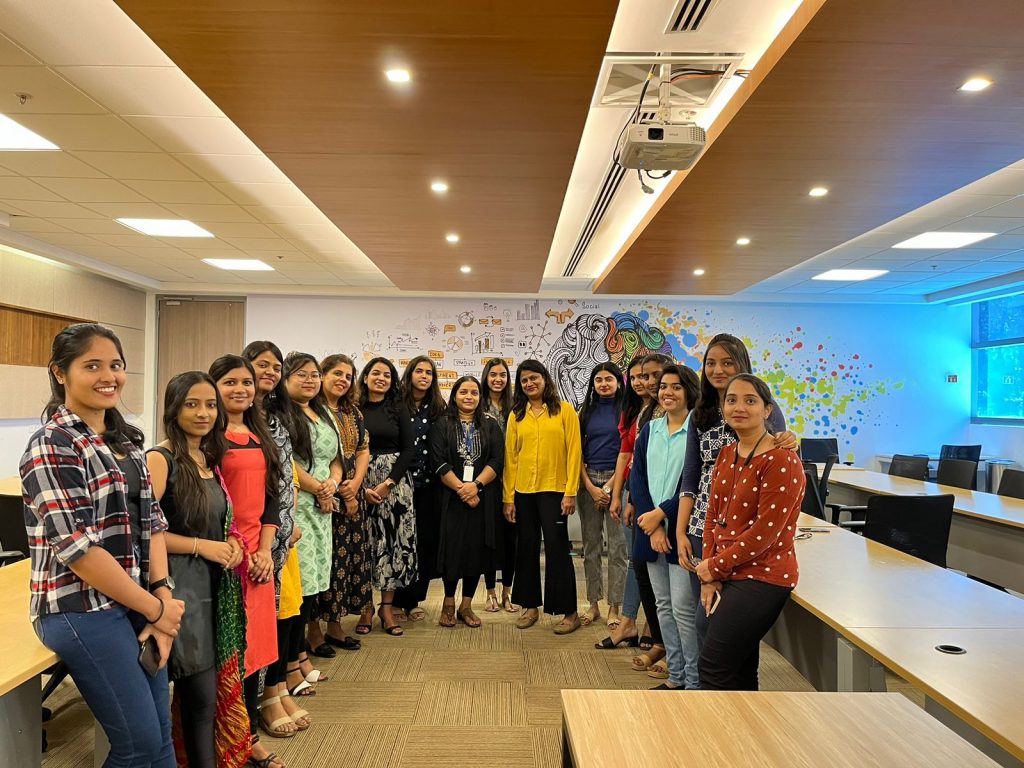 As International Women's Week 2023 comes to a close, we reflect on the progress made towards achieving gender equity and the road ahead. This year's theme, 'Embrace Equity,' reminds us that every step counts towards a brighter future for all women. At Impact Analytics, we celebrated the week with a series of events and initiatives aimed at empowering women and crafting an equitable milieu in the workplace.
Testimonials from Our Women Employees
Our women employees shared their experience of working at Impact Analytics, highlighting the support and encouragement they have received from their teams.
"My journey at IA began 5 years ago. Life at IA molds us to become better leaders. The products that we build inspire me! We are given opportunities to work on a variety of projects, which eventually help us to understand the career path one is really interested in and pave the path towards it – whether it is core analytics, products or any other domain.
A forward-looking company with a strong work culture, IA is committed to transparency, and is invested in us at all times. Women are given equitable opportunities. As a mother of 2 kids, who resumed work post maternity leave, I am grateful for the support that I received from my leads and peers. The women's forum at IA and the concept of peer mentoring make me feel empowered. Our women leaders have led us by example, and have taught us that we do not need to compromise on our career to have a family, they can go hand in hand.
At IA, my work is valued and appreciated. It feels great to be part of a team with such talented peers and seniors, but more than that, a team full of amazing human beings."

Elizabeth Sam, Project Leader
"I joined IA as an intern right after college, and it has been an incredible 4 year journey so far. I owe my successful transition from a curious student to a skilled working professional to IA's unparalleled support and guidance.Working with such talented and motivated individuals has been one of the key factors in my growth here at IA. Joining the InventorySmart development team has given me an opportunity to explore the fascinating world of retail, where data science and AI are transforming the industry. Working with multiple clients provides me with varied challenges that boost my interest in this fast-paced industry. I enjoy the need for innovation, and the multitude of learning opportunities keep me motivated.
When I am not working, I enjoy traveling and exploring new places, which provides me with a refreshing break and serves as therapy for me."

Gowthami T, Data Science Lead
"My introduction to IA happened when I began working with AssortSmart on the client side, and ever since then, my focus has been on our PriceSmart solution. Having previously dealt with pricing and markdowns, I can empathize with the struggles of end-to-end pricing. Witnessing our automated solution being implemented and improving user experiences across various industries is truly thrilling. Transitioning from a retail background to an AI SaaS company has presented a stimulating new challenge, and IA excels at bringing together a diverse team with expertise from different industries to provide the best solutions for our clients. The supportive environment at Impact makes me feel valued for my contributions, and I genuinely believe that technology is the future of retail. Businesses that invest in technology can operate more efficiently, foster connections with their customers, and maintain a positive work environment for their employees. When I am not working, I enjoy reading, running, cycling, vacationing with my family, and rooting for Charlotte's sports teams with my friends. My advice to younger women is to take the initiative and embrace new opportunities without hesitation."

Hannah Croswell, Customer Success Manager
"Working for Impact has been an incredible experience from the very beginning. I was immediately impressed with the company's commitment to its employees and dedication to delivering top-notch products to its customers. The exceptional management team here is always approachable, supportive, and willing to lend a helping hand. This positive and motivating work environment has allowed me to grow and succeed. Overall, I am grateful to be a part of such a fantastic company that values work-life harmony, and supports employees' mental health."

Sanhita Banka, Finance Manager
Negotiating for Success: Our Session on Negotiation 101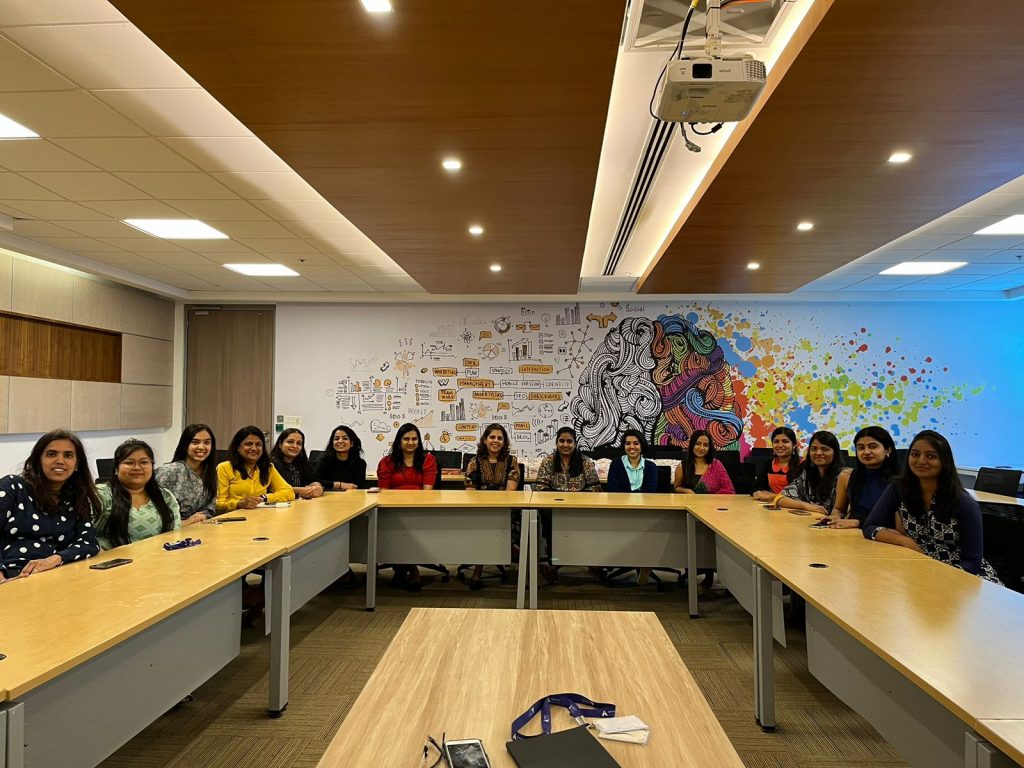 One of the highlights of our Women's Week celebrations was a session on negotiation skills that we conducted at our Bangalore office on International Women's Day. Negotiation is a crucial skill for women, who often face unique challenges when it comes to advocating for themselves in the workplace.
Empowering Women through JobsForHer Partnership
At Impact Analytics, we understand that women often face unique challenges when it comes to entering or reentering the workforce.
Therefore, in partnership with JobsForHer, a platform that connects women with job opportunities, we have launched a series of jobs exclusively for women, with the aim of empowering and supporting them in their career journey. The positions span a range of roles, from software engineers to product managers, and are open to women with a diverse range of backgrounds and experience levels.
We hope to create more opportunities for women to succeed in their careers, and are committed to doing our part to create a more equitable future for all women.
Closing Thoughts: The Road Ahead for Women
As we wrap up International Women's Week 2023, we are proud of the progress we have made towards achieving equity for women, but we know there is still much work to be done. With initiatives such as the Women's Forum, we at Impact Analytics are creating a supportive community where women can connect, receive active support and mentorship from their colleagues, and unleash their human capital!