SpaceSmart


Automated retail space planning software
Optimize allocation decisions across floor plans and shelf space, to deliver customer-centric, space-aware planograms and assortments.
SpaceSmart Advantage
Minimize manual effort and ensure high accuracy in retail space planning, and retail floor planning, through automated and localized space plans and planograms. Leverage artificial intelligence and machine learning to deliver better space planning outcomes, and improved top and bottom-line results for your business.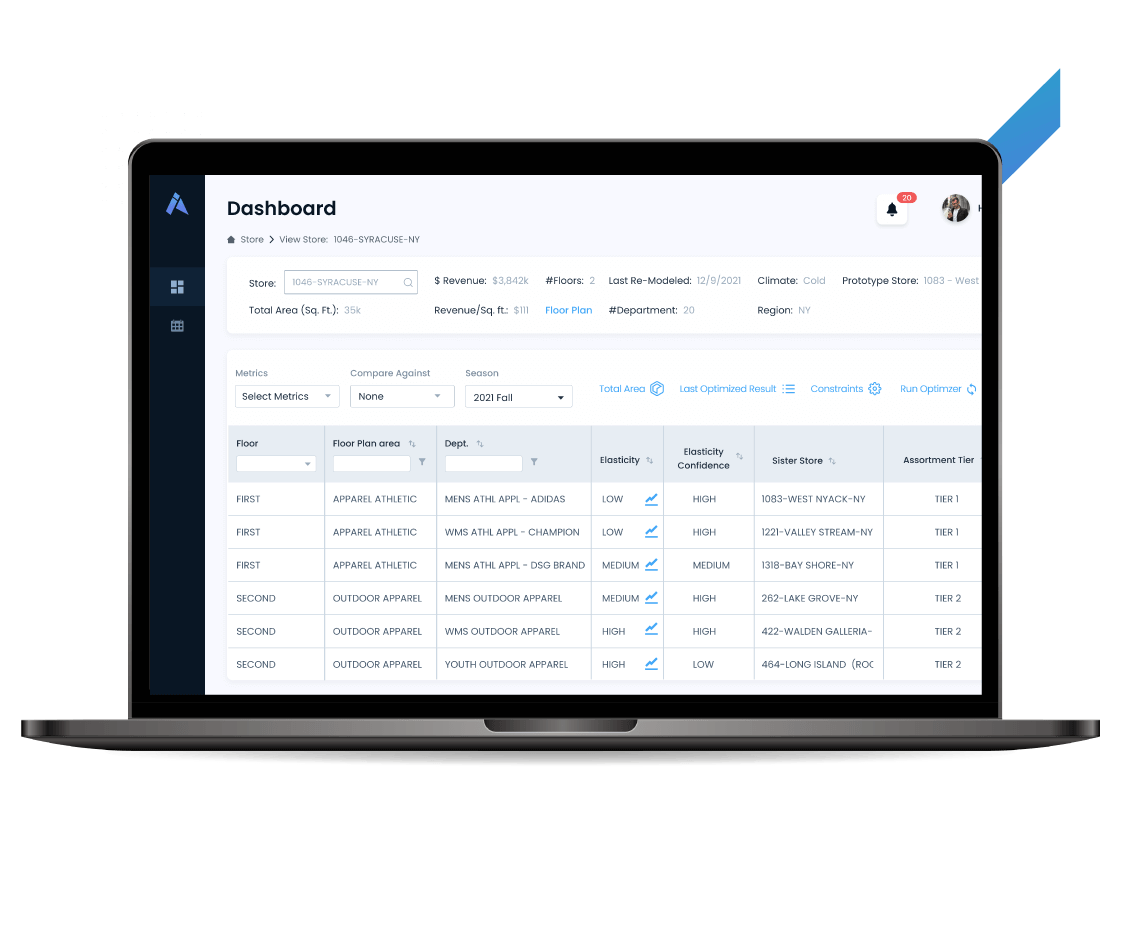 Planogram Optimization
Create and evaluate scenarios for making assortment changes at store/cluster levels, with cutting-edge visual merchandising powered by AI.
Reduce Operational Costs
Ensure direct-to-shelf replenishment, and reduce storage costs through localized replenishment and real-time planogram recommendations.
Prevent Stockouts
Analyze your floor plan and adjust product assortments effectively based on your store space. Prevent overstocking or stock-out events with our advanced demand forecasting technology and retail space planning software.
SpaceSmart Features
We maximize the potential of our users by automating repetitive calculations, leveraging machine learning to identify patterns.
Store-Specific Planograms
Curate store-specific planograms based on localized store size and demand. Generate accurate floor plans for granular store-level macro & micro planning to drive higher productivity per selling sq. ft.
Space Elasticity Analysis
Enable assortment tier and clustering for identification of similar stores and assess the impact of space change on store performance (at tier-cluster level).
Assortment Performance Reports
Leverage easy-to-generate micro performance reports at a store-SKU level. Customize reporting for your needs with our edge-aware retail space planning software.
Affinity and Adjacency analysis
Best-in-class visual merchandising system to guide assortment efforts by automatically reviewing, analyzing, and providing AI/ML-based recommendations for localized floor plans.
KVC/KVI Analysis
Identify key value categories and items that must be prioritized for placement in stores, for maximizing selling floor space performance.
Easy Integration for Effective Collaboration
Seamless integration with allocation and assortment systems for demand-driven category and assortment management, and easy collaboration between stakeholders.
Implementation of SpaceSmart takes less than
8 weeks
Learn
Craft and analyze scenarios for enabling assortment changes at store/cluster levels, with edge-aware visual merchandising powered by AI and ML
Build
Enable direct-to-shelf replenishment, reduce storage costs through localized replenishment, and get real-time planogram insights based on local customer behaviors
Monitor
Ensure assortment tier and clustering are delivering to gain a competitive edge; and assess the impact of space change on overall store performance at every level.
Deploy
Deliver accurate floor plans for granular store-level macro & micro planning to ensure improved product allocation per selling sq. ft
IA's smart

AI-powered predictive analytics benefitting retailers in
20 – 30%
Reduction in inventory cost
20%
Improvement in
operational efficiency
5%
increase in availability
See SpaceSmart in Action
Explore how our AI-powered retail floor planning software uses data-driven insights to optimize space allocation for retailers around the globe.
REQUEST DEMO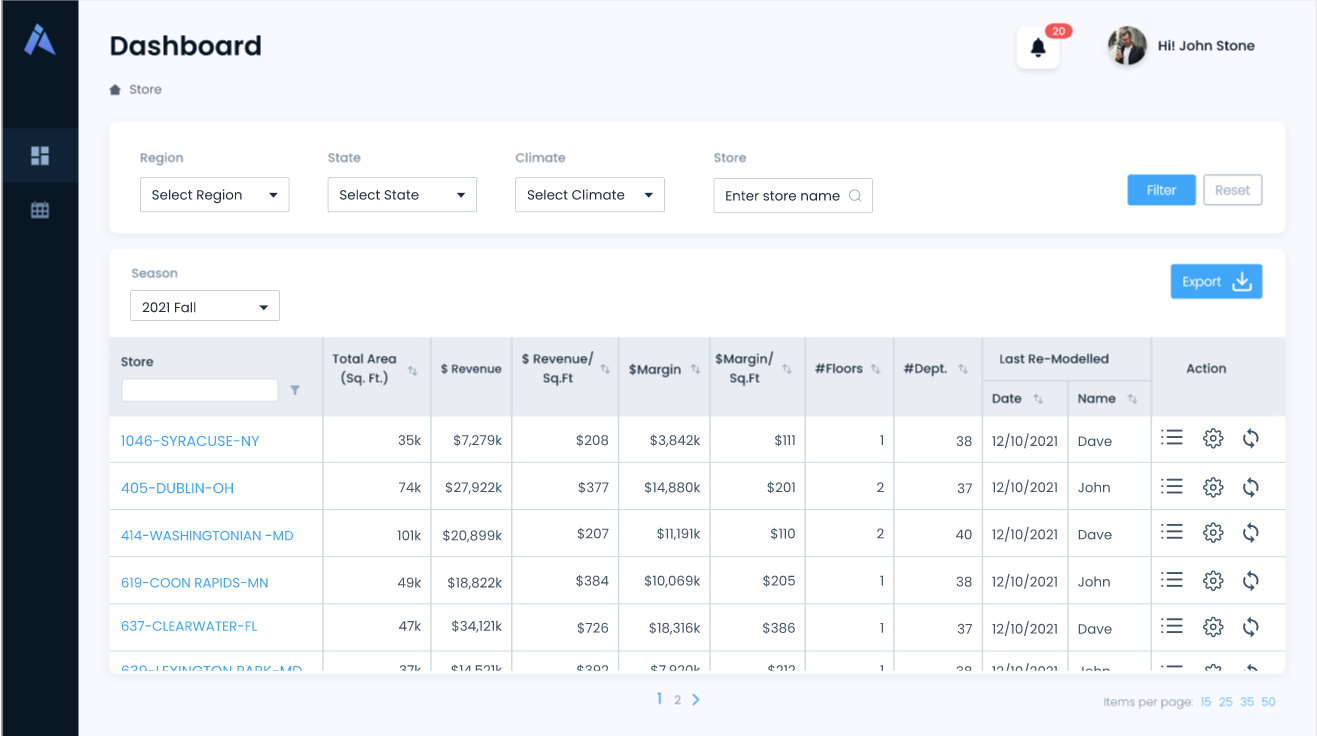 Here's why our clients trust us
"IA's agile and scalable floor planning solution helped us reduce stockouts and get better visibility into our SKU space in such a short time."

Chief Merchandising officer at a Jewelry Retailer
"We were able to improve our category growth across all stores with SpaceSmart."

VP Allocation & Planning at a Jewelry Retailer
"SpaceSmart helped us create the best localized experience for customers through tailored planograms."

Head of Merchandising at an Apparel Retailer
"Whether it's some new trend, or fluctuations in demand, or assortment modifications, our business is always well prepared to plan for its store spaces because of IA's intuitive solution."

VP Merchandising at a Speciality Retailer
Industries that have benefited from SpaceSmart
Embrace cutting-edge automated retail floor planning software that is transforming retailing around the globe.
Resources
Equip yourself with data-driven information on the latest trends in the market, technology, and how your peers are solving their space planning challenges IA's advanced floor planning solution.
Learn More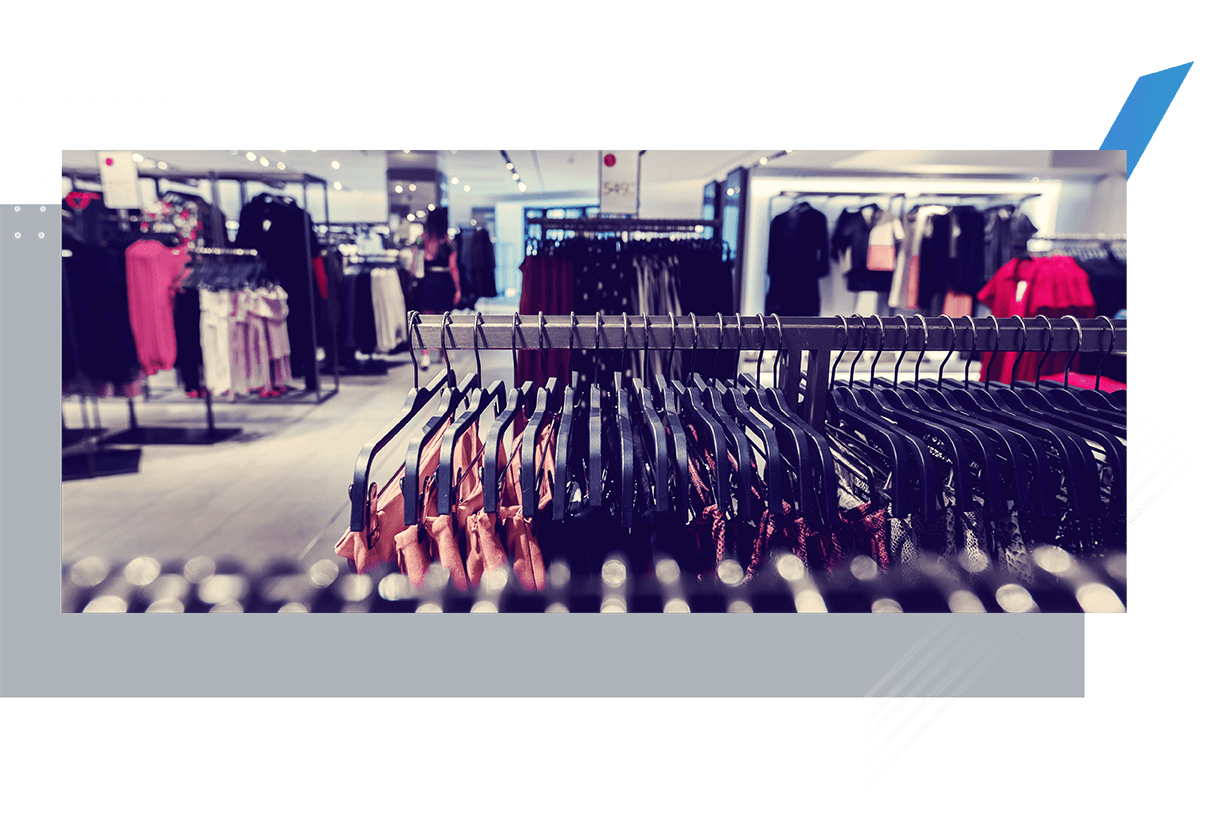 Related Solutions
Benefit from our end to end solutions at the outset, or add more as you see the difference we make.
Built for retailers by retailers
We bring our 70+ years of collective retail experience to ensure innovation is at the center of everything we do, which includes listening to, engaging with, and empowering everyone within your organization. Our focus is to understand your needs and work towards innovative solutions that are customized to meet your requirements.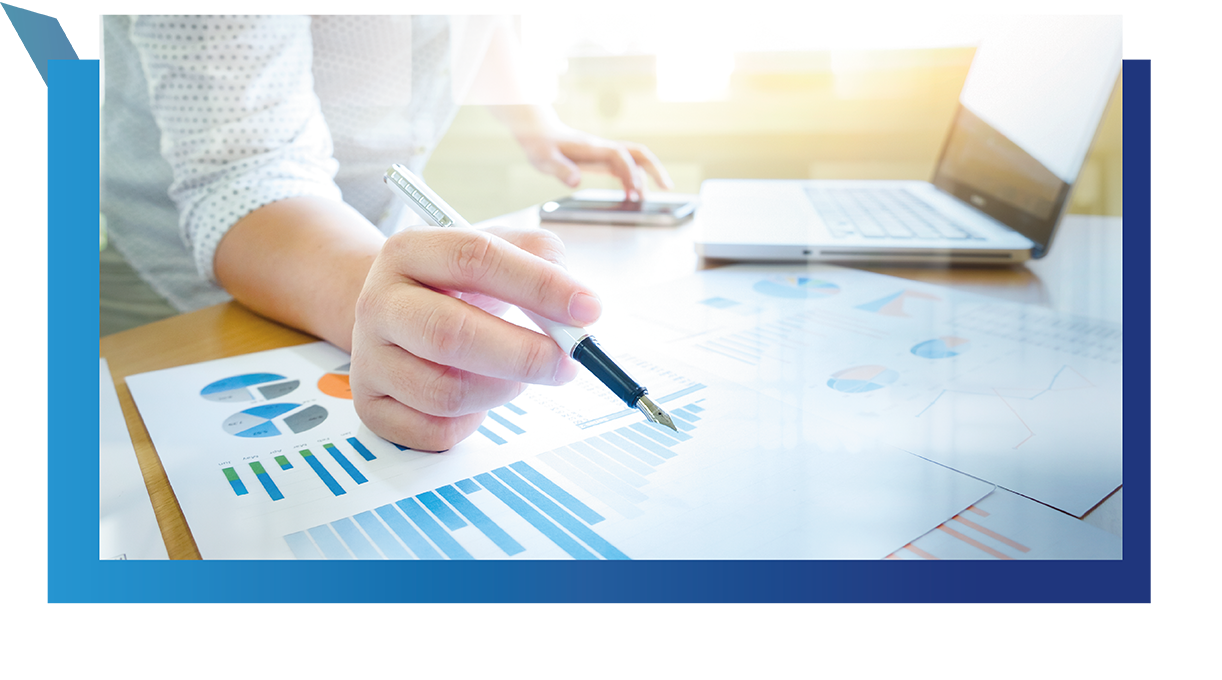 Drive automated space planning revolution with personalized planogramming
Our retail floor planning software allows for a swift, accurate, and scalable way of keeping your planograms and space plans updated as per changing consumer preferences. We help stores increase their sales, reduce markdowns and optimize assortments by ensuring appropriate space allocation.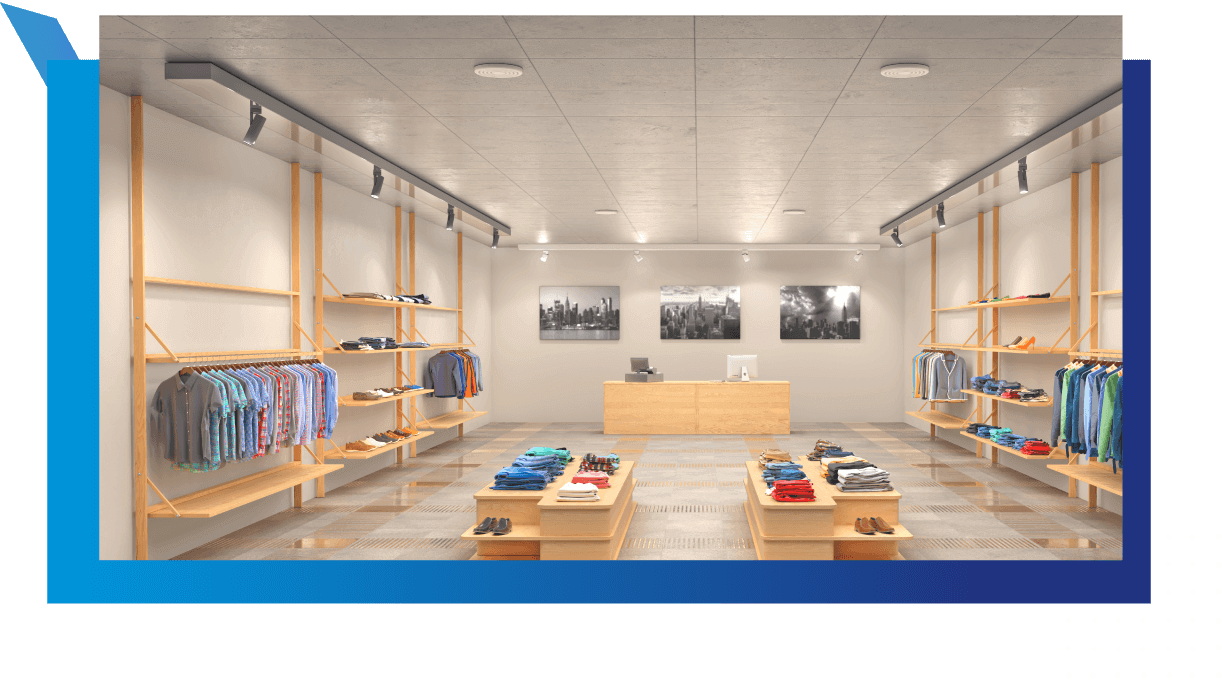 Driving ROI through
AI Powered Insights
We are led by a team with deep industry expertise . We believe in "Better decisions with AI" as the center of our products and philosophy, and leveraging this to empower your organization
REQUEST DEMO