AuditSmart
Achieve 100% Audit Coverage with Robotic Process Automation
Empower your audit team with robotic process automation by giving them the industry leading tools they need to create, manage, and execute rules for near real-time audits.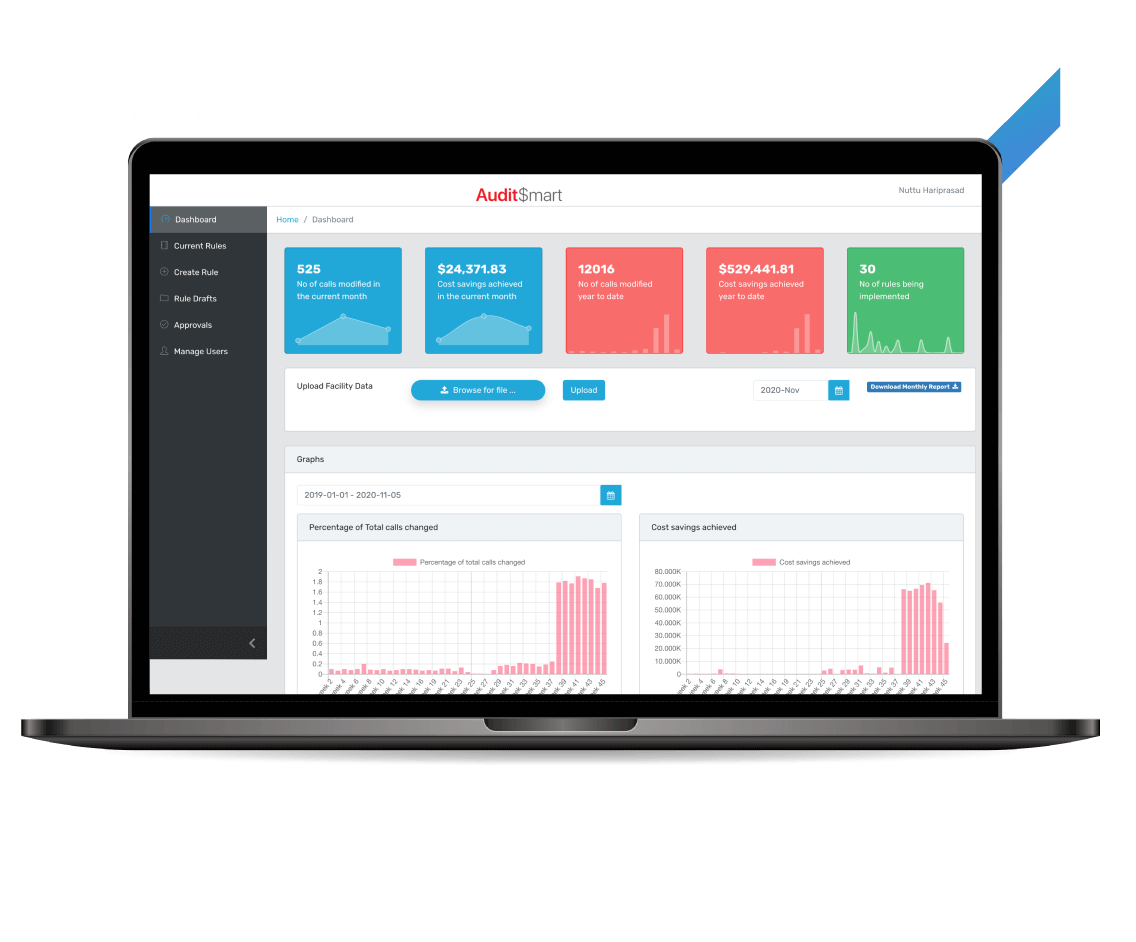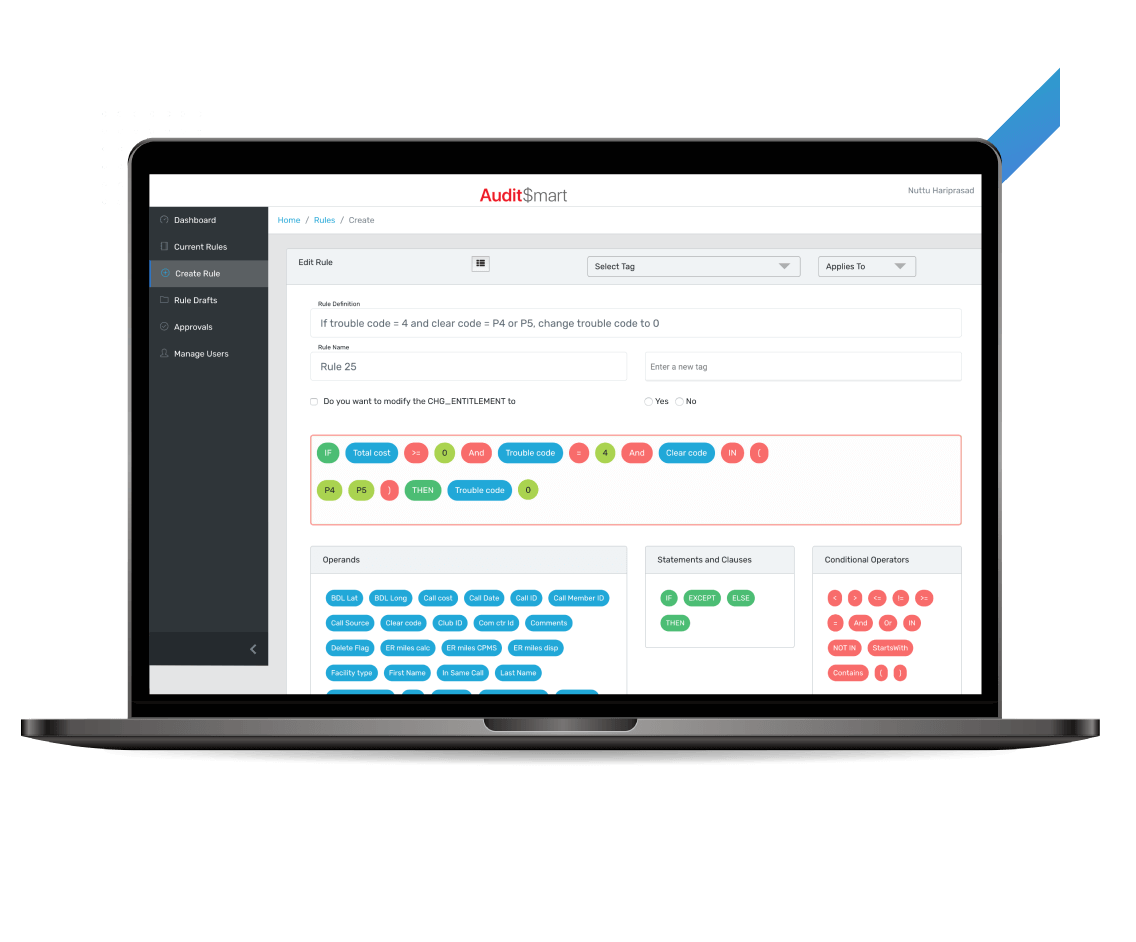 Automation
AuditSmart's rule-based bot provides intelligent automation capabilities to capture multiple entities, complex data, real-time complexities, multiple congruent rules, and more.
Fraud Detection
Our full suite of tools for RPA based audits- include automated data collection through machine learning algorithms, analysis & reporting capabilities, anomaly detection, as well as real-time alerts when red flags are raised.
Easy Integration
Highly customized and intuitive UI, that is built to deliver what your business needs. Fast, and easy to implement and integrate with your existing systems.
Advanced Reporting
AuditSmart automates your audit functions with our easy-to-use interface and Robotic Process. Our RPA audits give you all the advanced outputs you need to achieve 100% coverage, move beyond performing tedious error-trapping calculations manually in Excel or Access and deliver pinpoint accuracy to your audits.
AuditSmart Features
Leverage our revolutionary SaaS audit solution to automate any cumbersome audit process through a combination of streamlined data collection, rules-based audit interrogation of your data, exception-based dashboards, and our advanced Robotic Process Automation.
Configure Business Rules
Customize rules/conditions that can evolve with your changing business needs in real-time and facilitate a 100% RPA based audit along with automated risk analysis.
Track Metrics and Reports
Deliver comprehensive RPA based audits by capturing data from multiple sources to drive daily, weekly, and monthly automated performance reports.
Interactive Dashboard
AuditSmart makes analyzing your KPIs easy by providing an easy-to-read dashboard that lets users drill down into specific areas for more information.
Implementation of AuditSmart takes less than
8 weeks
.
Learn
Intake your current audits, and understand your audit process, including which KPIs you track and matter to your business. Understand your current dashboarding
Build
Develop comprehensive robotic process automation-based audit paths, and analyze overall accounts, including fraud detection and financial risks, if any
Monitor
Ensure system is detecting anomalies as expected, in seconds with real-time alerts, and reducing financial risks and compliance costs
Deploy
Typically deployment is in parallel with current systems, overlapping by 1-2 months to give you comfort we are detecting meaningfully more issues than you were able to detect prior, with smoother lower burden processes
IA's smart

AI-powered
predictive analytics
benefitting retailers in 
>95%
Reduction in
auditing time
100%
Compliance to audits
See AuditSmart in action
AuditSmart clients have witnessed a 100% audit success rate and significant cost savings. With features that enable better governance and processes, this RPA based solution decreases dependency on employees for audit, helping them focus on other strategic initiatives.
REQUEST DEMO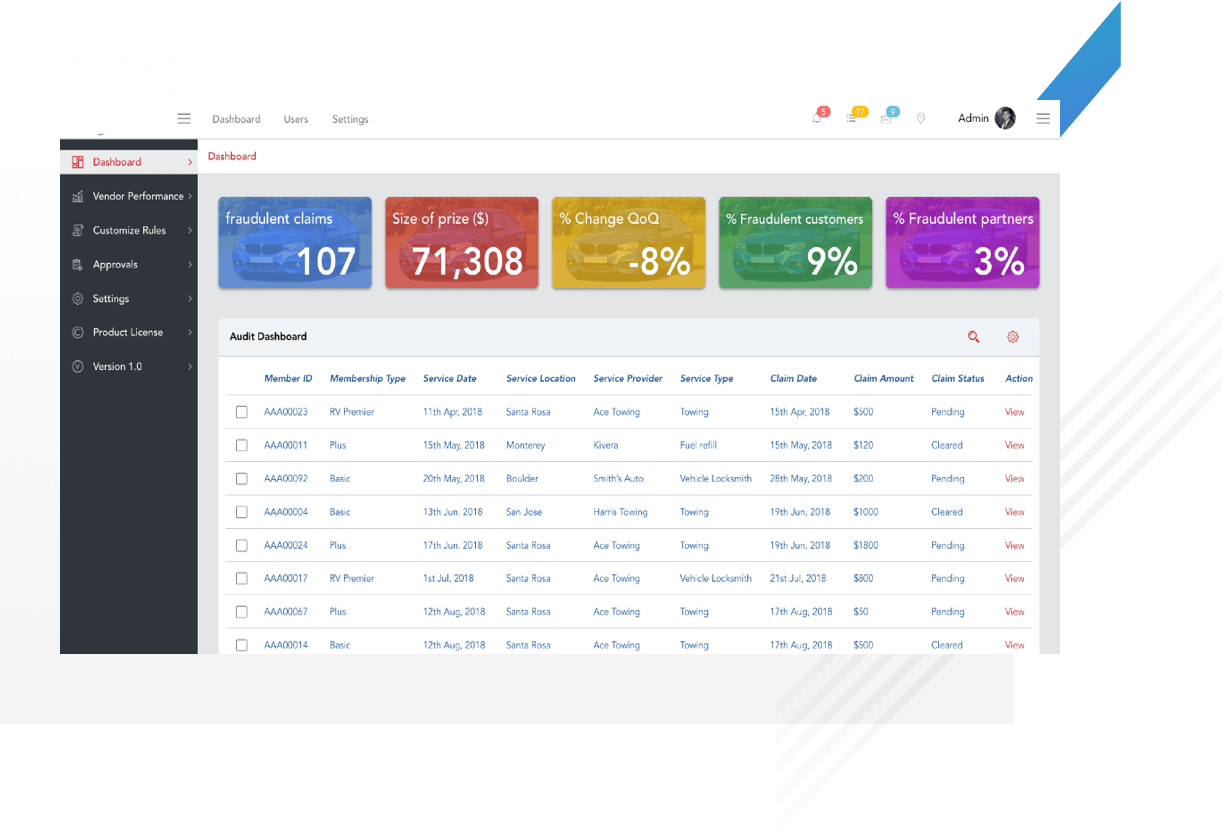 Here's why our clients trust us
IA's AuditSmart's rule based engine enabled our team to easily create +50 rules for daily auditing of +10,000 reimbursements for our vendor partners. Over a year, that has translated to +$4MN in savings for the business.

VP of Road Services
at a Auto Club Federation
AuditSmart helped us deliver high-quality audits and we were able to minimize the significant number of frauds.

VP CFO, Leading Roadside Service
and Assistance Player
We were able to automate our customer call classification and identification because of AuditSmart. This helped us reduce manual errors and saved a significant amount of time spent in the process.

Partner Leading
Legal Service Firm
AuditSmart helped our analysts generate high-level of insights that have helped them increase the coverage and focus the efforts on higher areas of risk.

Pricing Head, Leading Microfinance
and Lending Player
Industries that can benefit from AuditSmart
AuditSmart let's you tackle routine audits with one-stop RPA software that caters to a wide variety of business structures and audit types - starting from risk minimization to rule-based industry- specific requirements.
Banking, Financial Services, and Insurance
Detect fraud and anomalies in seconds with real-time alerts, and reduce financial risks and compliance costs.
Pharmaceuticals
Automate complex health data processing to generate insights into industry trends, population health statistics, and medical compliance patterns. 
Resources
Get your hands on empirical information on the latest trends in the market, technology, and how your peers are solving their biggest audit challenges by using IA's advanced RPA solution.
Learn More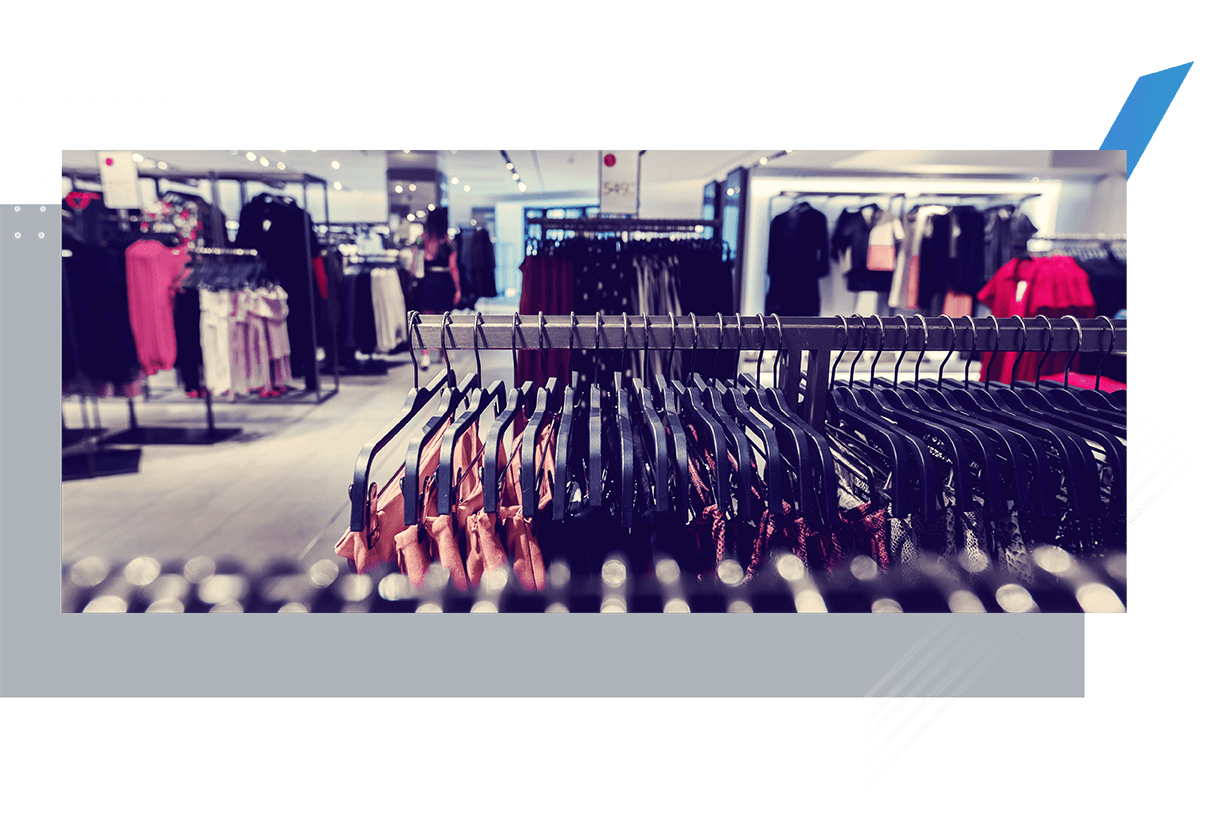 Drive RPA based audits across your business
AuditSmart is Impact Analytics RPA based audit solution that simplifies routine audits with minimum human intervention by analyzing and validating all transactions and providing clear reports on findings. With AuditSmart, you'll-realize significant savings relative to manual audits, improve your coverage to 100% and increase your accuracy with our rules-based solution. The Machine Learning algorithms that power AuditSmart deliver increased accuracy and reliability when compared to traditional methods.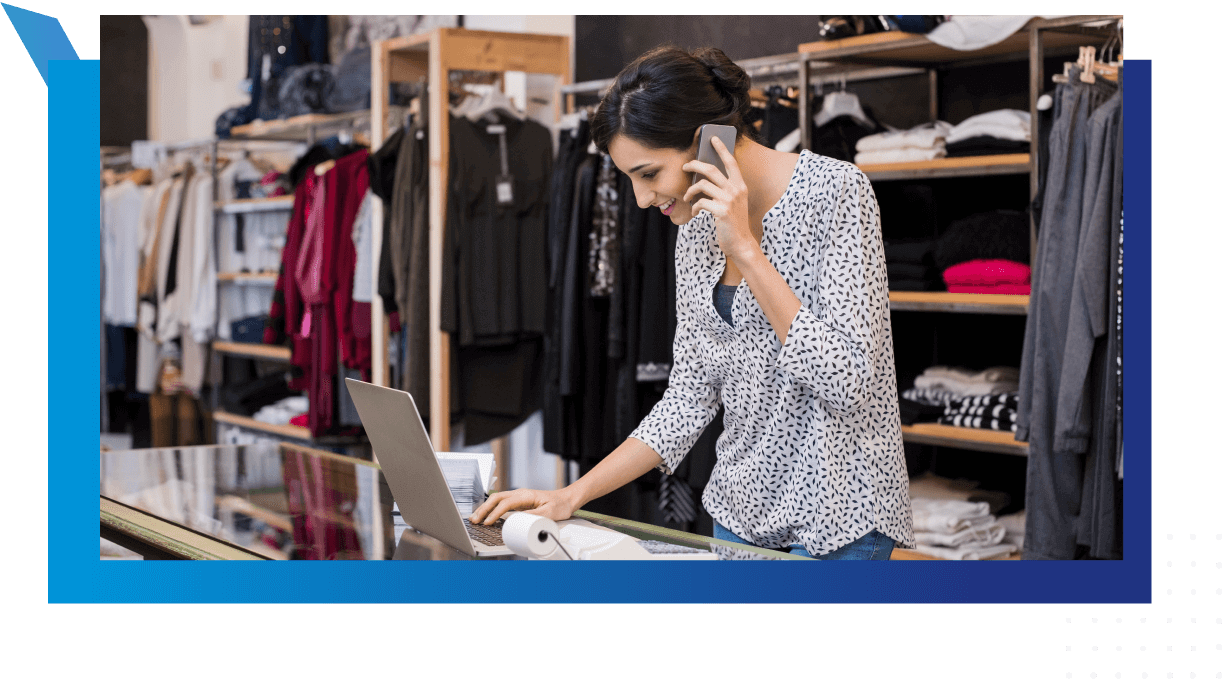 Driving ROI through
AI Powered Insights
We are led by a team with deep industry expertise . We believe in "Better decisions with AI" as the center of our products and philosophy, and leveraging this to empower your organization
REQUEST DEMO