ForecastSmart
NextGen AI-powered demand forecasting software
Impact Analytics ForecastSmart uses machine learning to generate highly accurate forecasts for all SKUs at the store, style or any hierarchy level across their entire life cycle.
REQUEST DEMO
Say "Goodbye" to Traditional Demand Forecasting Tools
Leverage our award winning forecasting engine to identify recent trends, seasonality, and other unique demand drivers, all in one place.
For years, the traditional forecasting algorithms have leaned very heavily on historical data. But with rapid changes in product preferences and consumption patterns, businesses need a more robust demand forecasting tool that includes factors other than just historical data.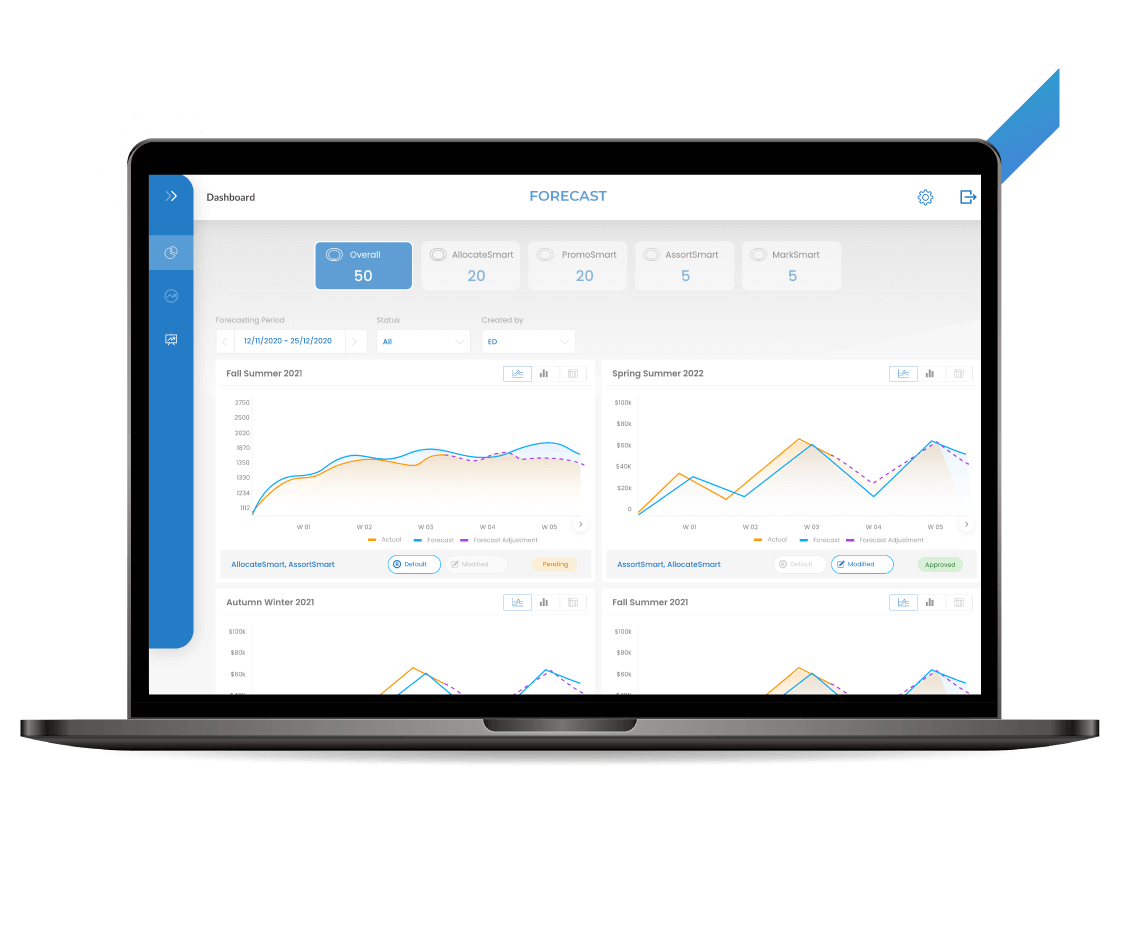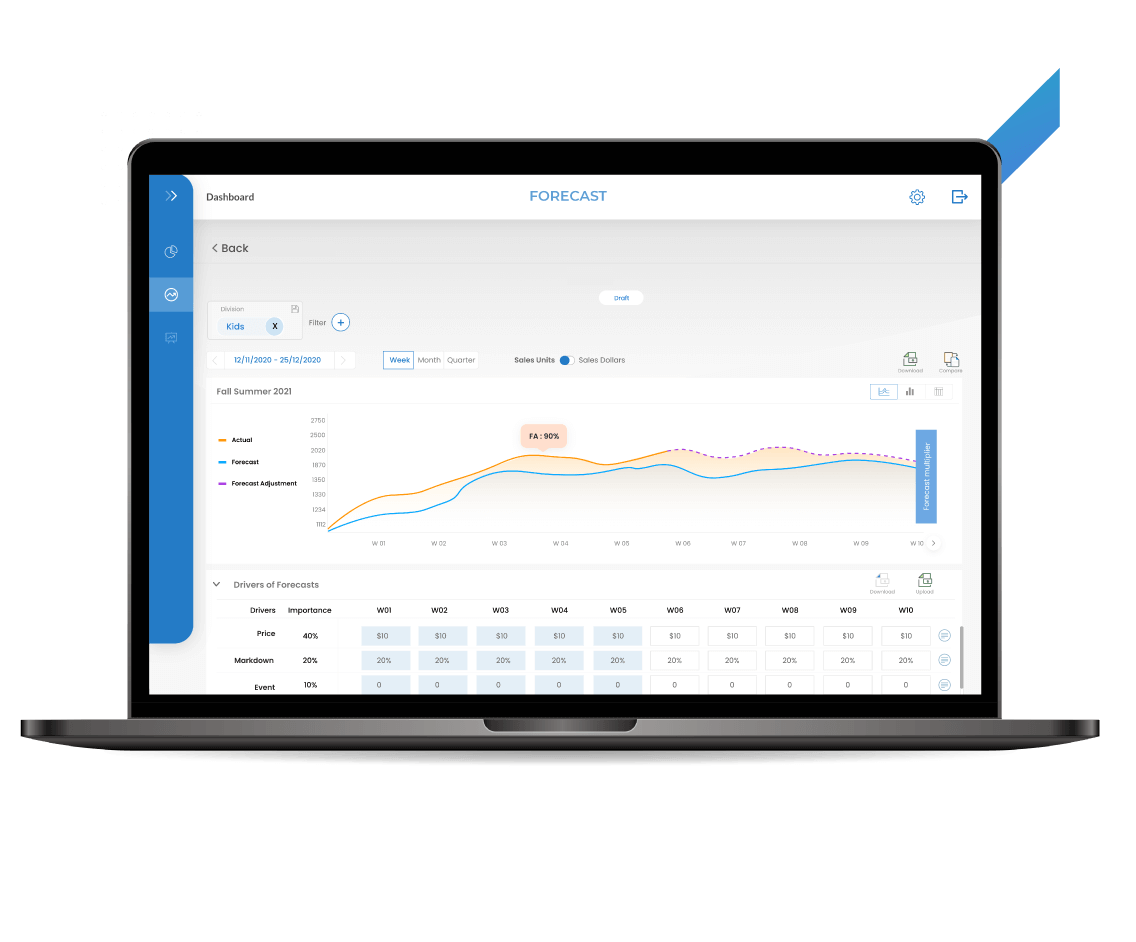 Faster Pattern Recognition
With IA's cutting edge advanced l demand forecasting software businesses gain deeper insights into their data for more effective decision making.
Context-Based Variables
ForecastSmart's predictive analytics is the leading demand forecasting solution in the market. It has the power to create context-adaptive variables to handle seasonal assortments, inventory changes, and new product launches.
Capture Lost Sales
Our sophisticated AI-powered forecasting engine, trained on two petabytes of data, is the best in the industry at identifying lost sales and new sales opportunities.
Understand demand drivers
ForecastSmart's visual component helps planners clearly understand the impact of different variables on demand and adjust these levers based on real-time exceptions for better and more agile demand forecasting.
Identify market shifts
Analyze market conditions and rapidly flag the effects of events, price changes, promotions, coupons, and unpredictable events for accurate forecasting and planning.
Implementation of ForecastSmart takes less than
8 weeks
.
Learn
Evaluate market conditions and rapidly identify events, price changes, promotions,external inputs, and exogenous shocks for effective forecasting
Build
Develop company specific models that include seasonality, latest trends, and external inputs and adjust based on real-time exceptions for more agile retail demand planning
Monitor
Powerful ML, trained on two petabytes of data and fed with deep retail context, identifies lost sale opportunities and provides data-driven insights into upcoming demand planning
Deploy
Rollout with context-adaptive variables to tackle seasonal assortment, inventory changes, sudden economic changes like inflation, shifting demand, and new launches
IA's smart

AI-powered
predictive analytics
benefitting retailers in 
5-20%
Increase in
forecast accuracy
+20%
Reduction in
lost sales
>90%
Reduction in forecast
creation and management time
50%
Reduction in business
response times to events
ForecastSmart -
Delivering the future today
Superior mathematical computation engine, trained on +2PB data, combined with a deep retail context to accommodate various factors that affect demand.
REQUEST DEMO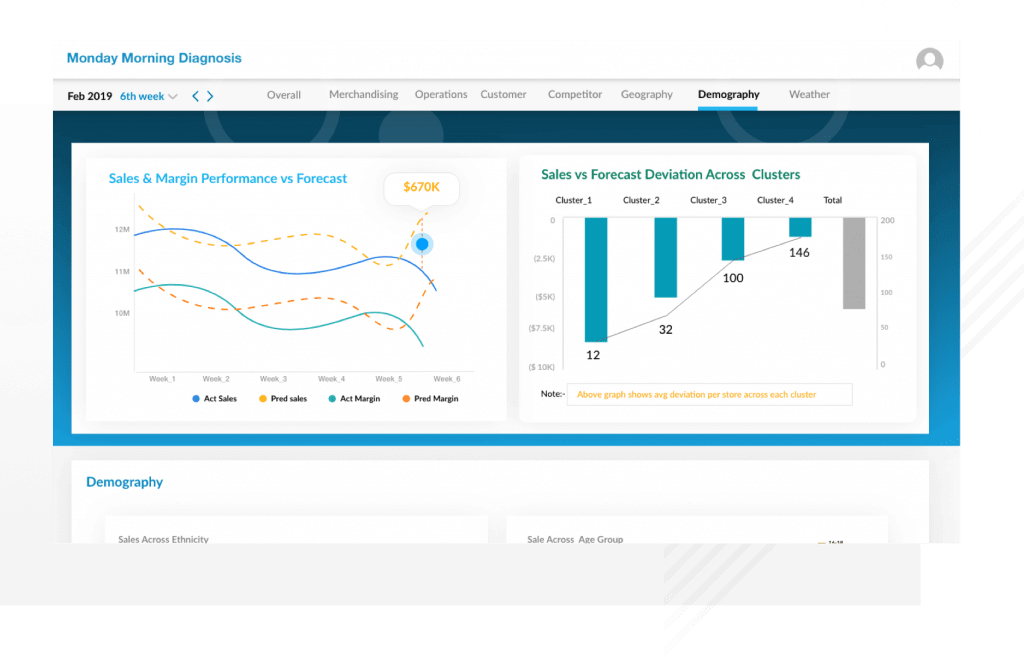 Achieving 90%+ accuracy in demand forecasting
ForecastSmart, our proprietary AI-powered demand forecasting tool, takes in numerous variables to account for recent trends and drivers of demand. It analyzes store information, as well as traffic. We have successfully delivered 90%+ accurate agile location-level forecasts that are hard to find elsewhere.
REQUEST DEMO

Rapid forecasting of emerging trends
Demand forecasting tools enable readjustment of coefficients to factor in trends.

Hierarchical Forecasting
Highly accurate demand forecasts down to the SKU-Store level on a regional basis that takes into account specific behaviors of customer segments.

Model Elasticity
Robust contextual treatments of the data before and after modeling based on business judgments and look back simulations.
Here's why our clients trust us
The accuracy of ForecastSmart's prediction was a game changer for us. It has helped us make critical business decisions quickly and with more confidence

Merchandising VP,Leading Fast Fashion Retailer
We used to chase our sales and were always playing catchup, now with forward looking metrics, we are ahead of the game

CFO, Popular
Catalog Retailer
We were using LY numbers as forecast guidance, and then COVID hit. Most of our legacy planning systems became useless. The speed with which IA could come in and get our forecasting errors down during the pandemic is commendable.

Chief Planning Officer,
Large Grocery Chain
The speed with which Impact Analytics tweaked its forecasting models to accommodate the disruptions caused by pandemic only strengthened our belief that they are the right team to help us make sense of the sea of data that we are sitting on

Analytics Head,
Leading Pet Supplies Retailer
Industries that have benefited from ForecastSmart
Redefine demand planning, allocation, and price estimation in any industry with the most accurate and fastest demand forecasting software.
Retail
Identify the true demand potential across all sales channels and improve bottom-line margins.
Industrial Manufacturing
Allocate the correct inventory closer to your customers and reimagine demand and inventory planning like never before.
CPG
Leverage the quickest demand forecasting tool that performs millions of computations within minutes to understand demand across SKUs.
Resources
Get comprehensive information on the latest trends in the market, technology, and how your peers are solving their biggest demand planning and forecasting challenges using IA's predictive analytics.
Learn More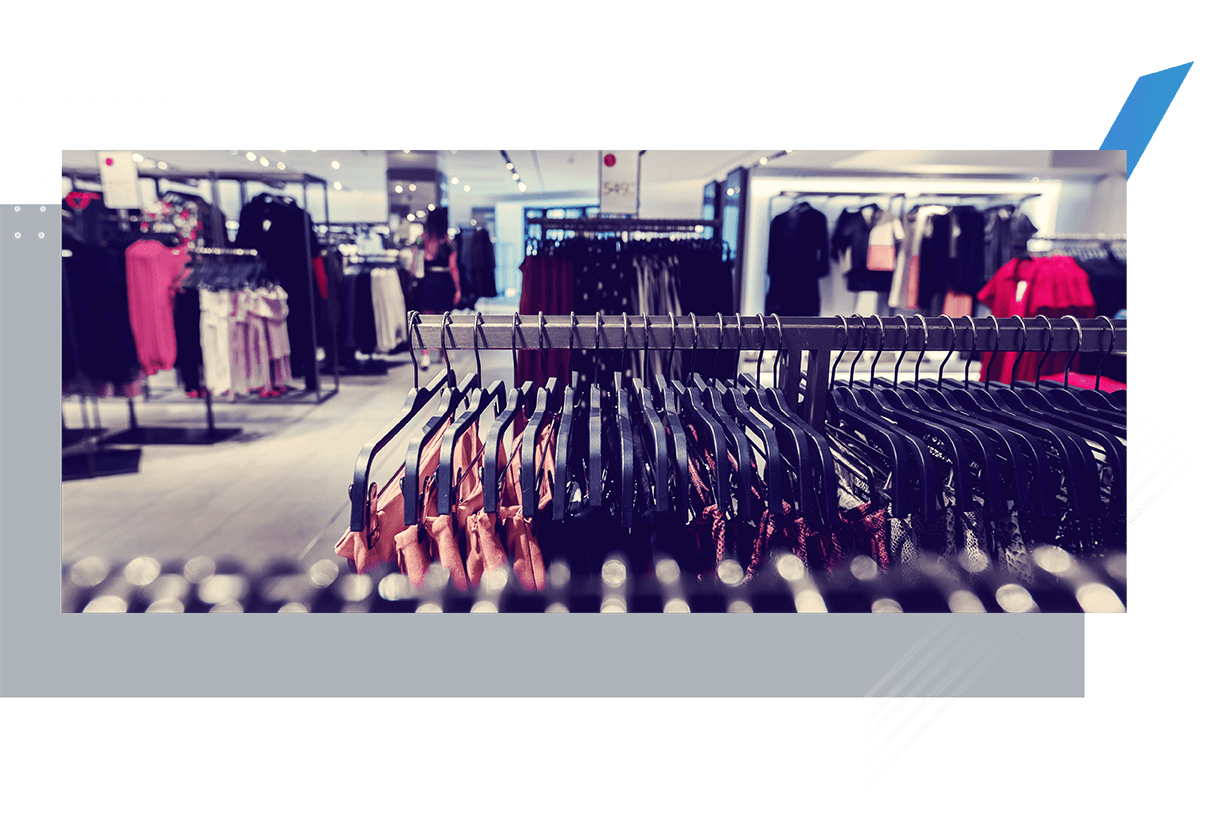 Related Solutions
Benefit from our end to end solutions at the outset, or add more as you see the difference we make.
Improve accuracy with Retail Demand Forecasting Software
Good decision-making is impossible without real-world data sets. But how do you yield accurate demand forecasts with that data? ForecastSmart was built to solve this problem by running on sparse data, picking up trends quickly, and filling in the gaps for better demand forecasting.
Our customers tell us that our retail demand and supply chain forecasting software models drive 10x more accurate forecasts and faster results than Excel spreadsheets and traditional demand forecasting tools. Boost planning efficiency today!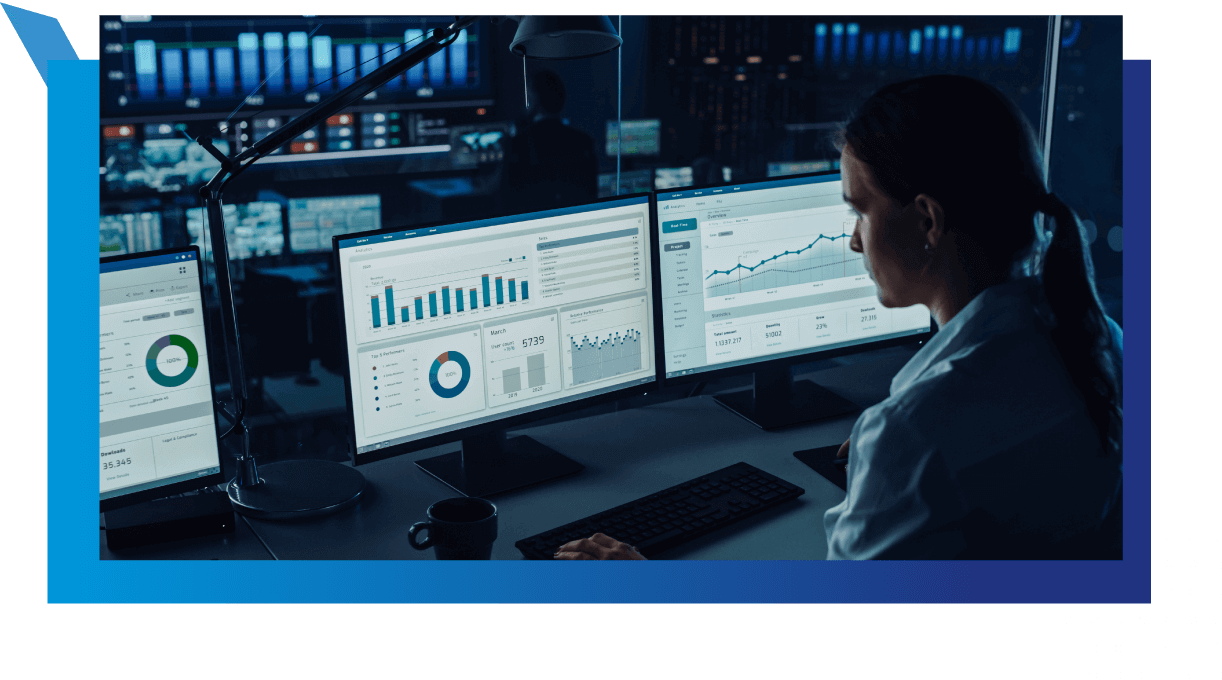 Driving ROI through
AI Powered Insights
We are led by a team with deep industry expertise . We believe in "Better decisions with AI" as the center of our products and philosophy, and leveraging this to empower your organization
REQUEST DEMO