TestSmart
Robust Experiments Backed Decisions
AI and Machine Learning powered, next-gen testing platform to create, measure and monitor tests, and drive margin gains.
TestSmart Advantage
Automated testing platform backed by robust analytics, artificial intelligence and
machine learning to help organizations run seamless experiments. Easy to use guided workflows help users create tests within minutes, and rapidly analyze results to make informed decisions.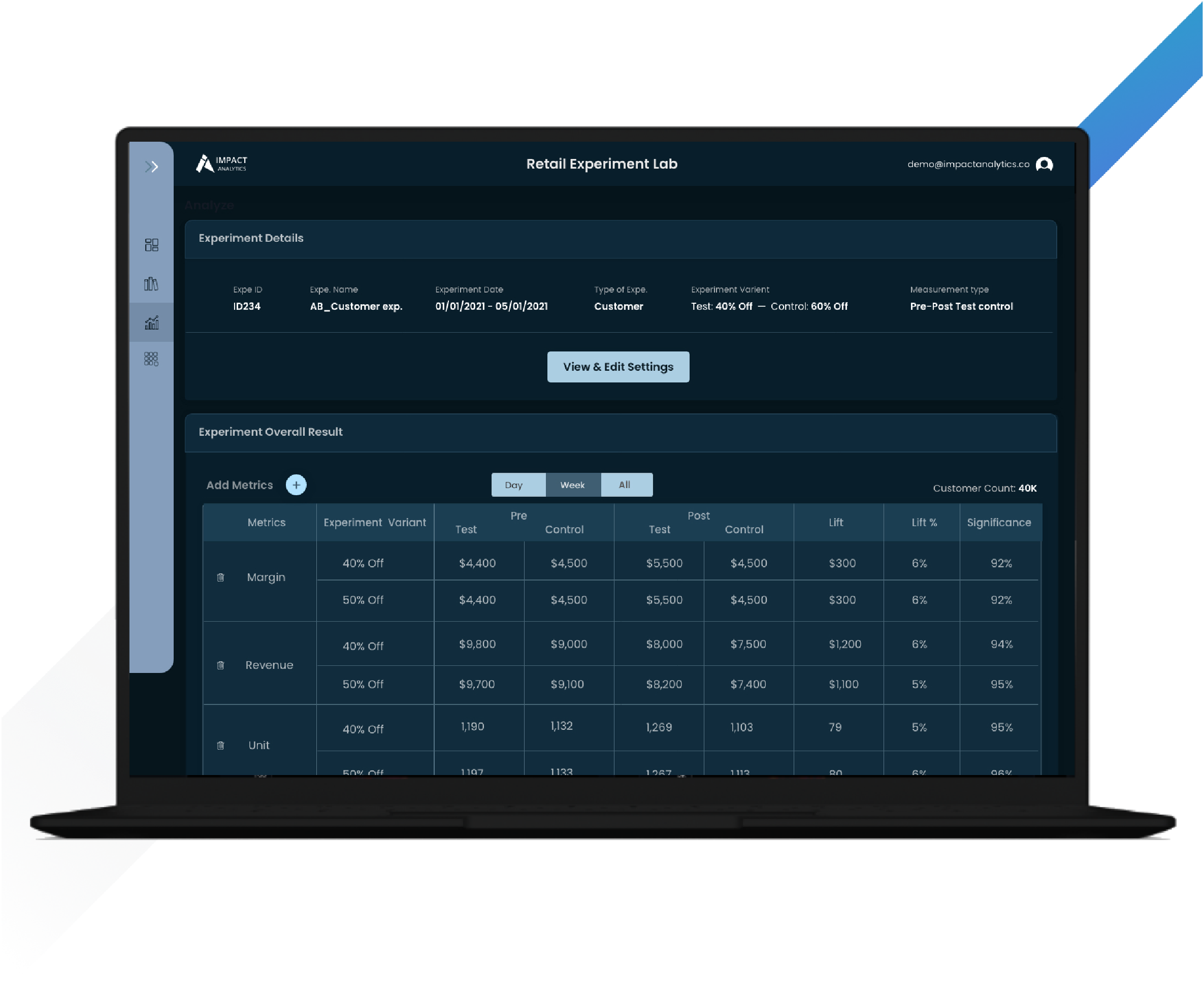 Improved Efficiency
Reduced time to create and analyze tests, helps shift focus to deriving actionable insights and making real time decisions.
Single Source of Truth
Organizes company-wide tests at one place, to have a complete view of the experiments running across various departments.
High ROI
One of the most economical solutions delivering high value on investment, driven by profitable targeted actions.
Key Features
We maximize the potential of our users by automating repetitive calculations, leveraging machine learning to identify patterns.
Assisted Test Creation
Standard experiment templates available to guide the user in deciding parameters and creating meaningful tests.
Robust Test and Control Matching
Robust test and control matching algorithms help create reliable tests, which can be read with significant confidence.
See TestSmart in Action
Discover how our clients have leveraged TestSmart to run multiple tests, delineated the true impact, and rolled out margin accretive ideas.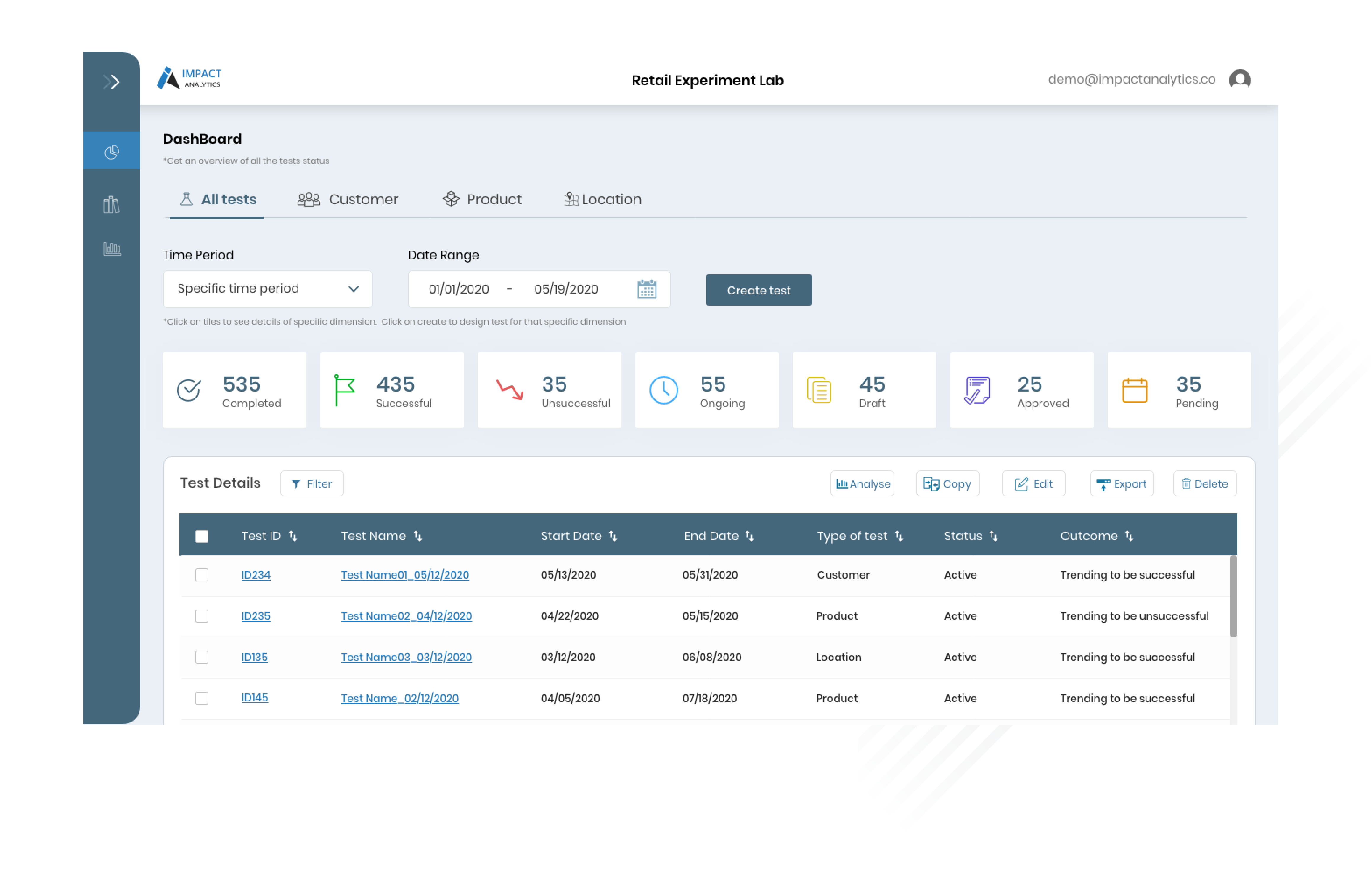 Here's why our clients trust us
The ability to deep-dive on the test results on the intuitive interface, significantly enhanced the actions that could be taken based on the experiments conducted using the Test-Learn
application.

CMO at A Leading Department Store Chain
With an automated Control matching using a multitude of factors and dimensions we could
quickly instill higher trust in the test results and enabled a Single source of truth for experiment based decision making in our organization.

Sr. Director of Finance at An Apparel Retailer
TestSmart has made our lives so much easier. Experiment templates make the process of
creating tests so much quicker and easy to run similar tests over and over again.

VP Of Marketing for An Apparel Company
With a quick and easy implementation, we could enable conducting 10-12 concurrent tests
without any un-readable tests. That was a major challenge for the team earlier and got solved with IA's TestSmart effectively.

SVP Finance at A Speciality Retailer
Driving ROI through
AI Powered Insights
We are led by a team with deep industry expertise . We believe in "Better decisions with AI" as the center of our products and philosophy, and leveraging this to empower your organization
SCHEDULE A DEMO