AllocateSmart
Automating The Allocation Process
Advanced prediction techniques that ensure the right product at the right store at the right time.
AllocateSmart Advantage
Optimized inventory by leveraging predictive analytics for the greatest accuracy on what, when and where to push allocations. Highly automatable through leveraging machine learning models with the ability to push 100 allocations in under 15 minutes.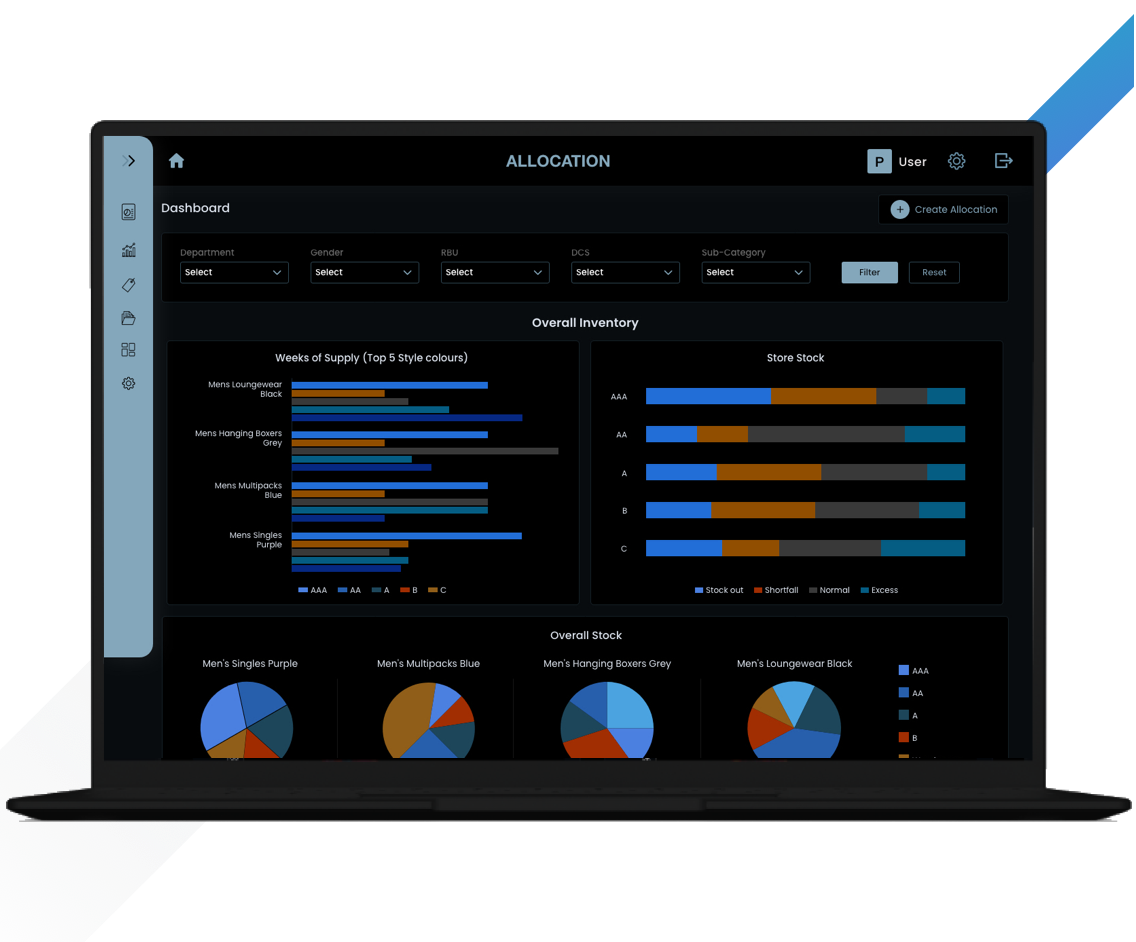 Margin Dollar Growth
Cut inventory costs, decrease markdowns and increase margin dollars through precision and optimization.
Accuracy
AI-based algorithms result in highly accurate forecasting at the most granular level, improving ROI on inventory investment.
Improved efficiency
Reduced product allocation time that helps shift focus to deriving insights and making real time decisions.
Key Features
We maximize the potential of our users by automating repetitive calculations, leveraging machine learning to identify patterns.
See AllocateSmart in action
Discover how our AllocateSmart clients have improved their inventory turnover and reduced markdowns with automated allocation strategies and +90% accurate demand forecasts.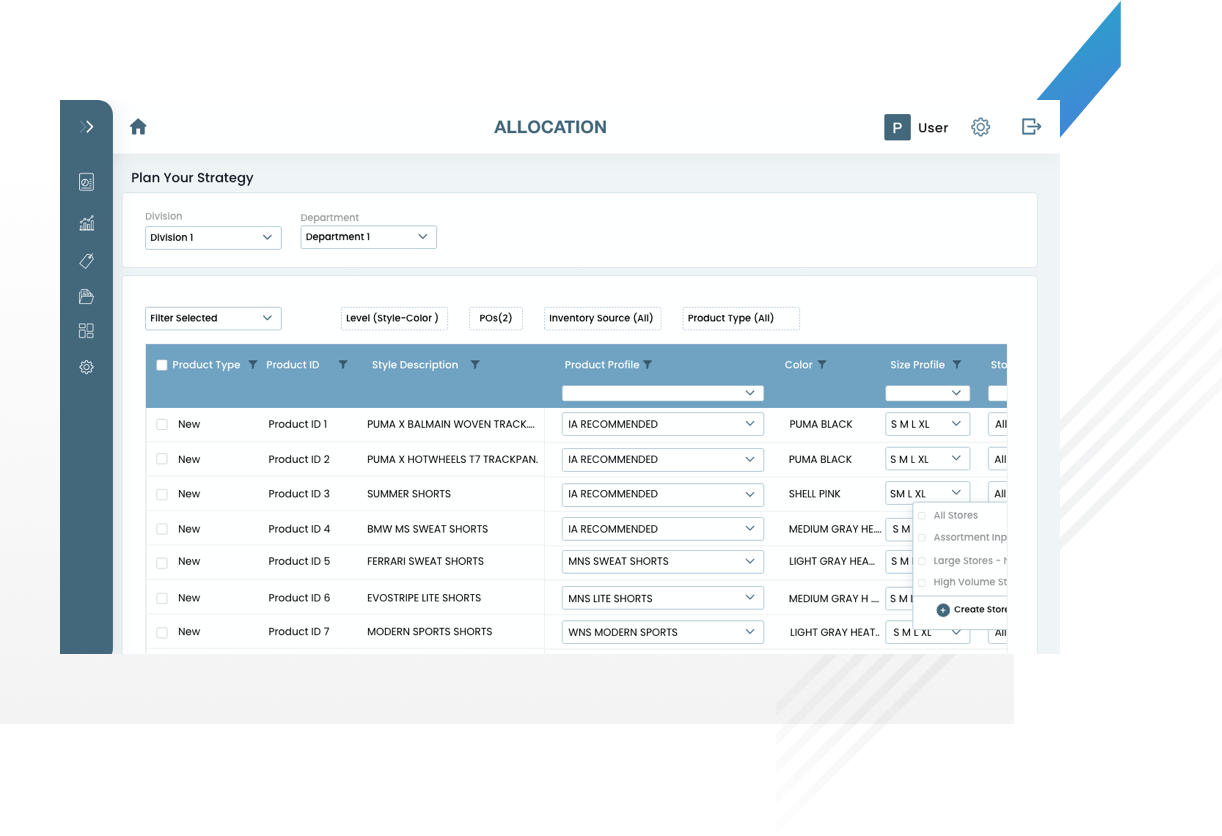 Here's why our clients trust us
With all the forecasts broken due to the pandemic, it became so difficult for us to predict the demand and manage inventory effectively. With AllocateSmart, we were able to predict the right demand and allocate the right items at the right place.

VP Merchandising, Grocery Retailer
AllocateSmart has helped us position our merchandise to a greater extent, reduced surplus inventory, and automated our entire allocation process which has saved a lot of time for us.

Head, Merchandising and Planning,Leading Department Chain
Our assortment consists of several high-priced items that see heavy seasonal spikes in sales. Impact Analytics helped us tackle our inventory imbalance issue. Our lost sales have seen a huge dip. You guys rock!

Head of Merchandisingat a Jewelry Retailer
We have always struggled with maintaining optimal in-stock levels for products with long tail demand. Not any more, thanks to AllocateSmart.

SVP, Omni-channel planningat a Footwear Retailer
Driving ROI through
AI Powered Insights
We are led by a team with deep industry expertise . We believe in "Better decisions with AI" as the center of our products and philosophy, and leveraging this to empower your organization
SCHEDULE A DEMO