MondaySmart
Leverage Faster Decision Intelligence
AI powered intelligent insights decoder, smart reporting and dashboarding application moving you from reactive reporting to proactive insights.
MondaySmart Advantage
MondaySmart augments business intelligence and automates insights by providing an integrated view for executives across functions to understand key drivers for business. Built on a fully automated web platform, it enables easy access and rapid refresh.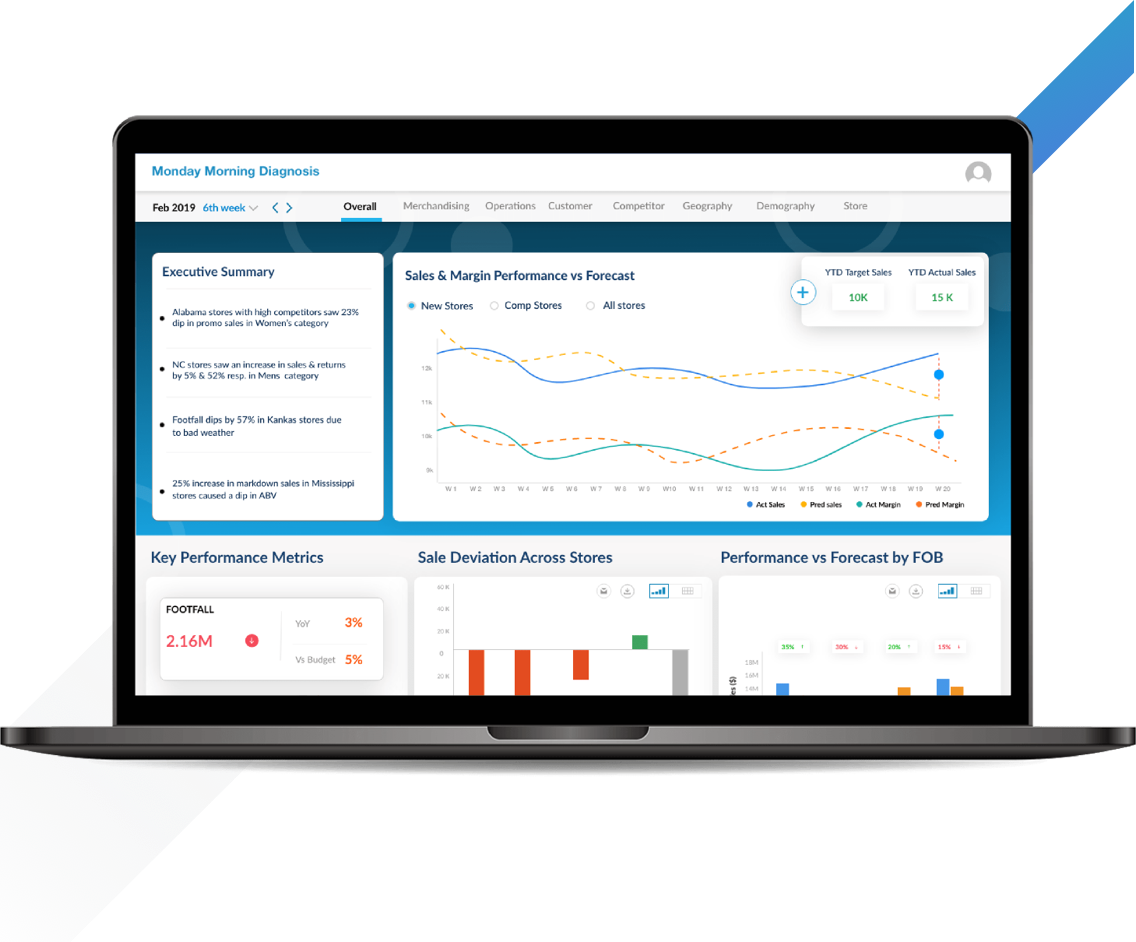 Rapid implementation
The tool can be deployed in less than 4 weeks, bringing insights to your fingertips.
Single Source of Truth
Bring your data sources together into one, unified view so everyone can see the full picture with one source of data truth.
User friendly interface
Logical and easy to navigate interface that provides 360 degree views and enables swift decision making.
Key Features
We maximize the potential of our users by automating repetitive calculations, leveraging machine learning to identify patterns.
Investigate Deviations
Machine Learning-based models to attribute factors driving deviation and comprehensive analysis of "sales underperformance" providing directional inputs for quicker resolution.
See MondaySmart in action
Learn how the "intelligent" MondaySmart summarizes key pain points for retailers enabling faster execution and the ability to deep dive into key areas affecting the business performance allowing you to understand the what and why from all of your data.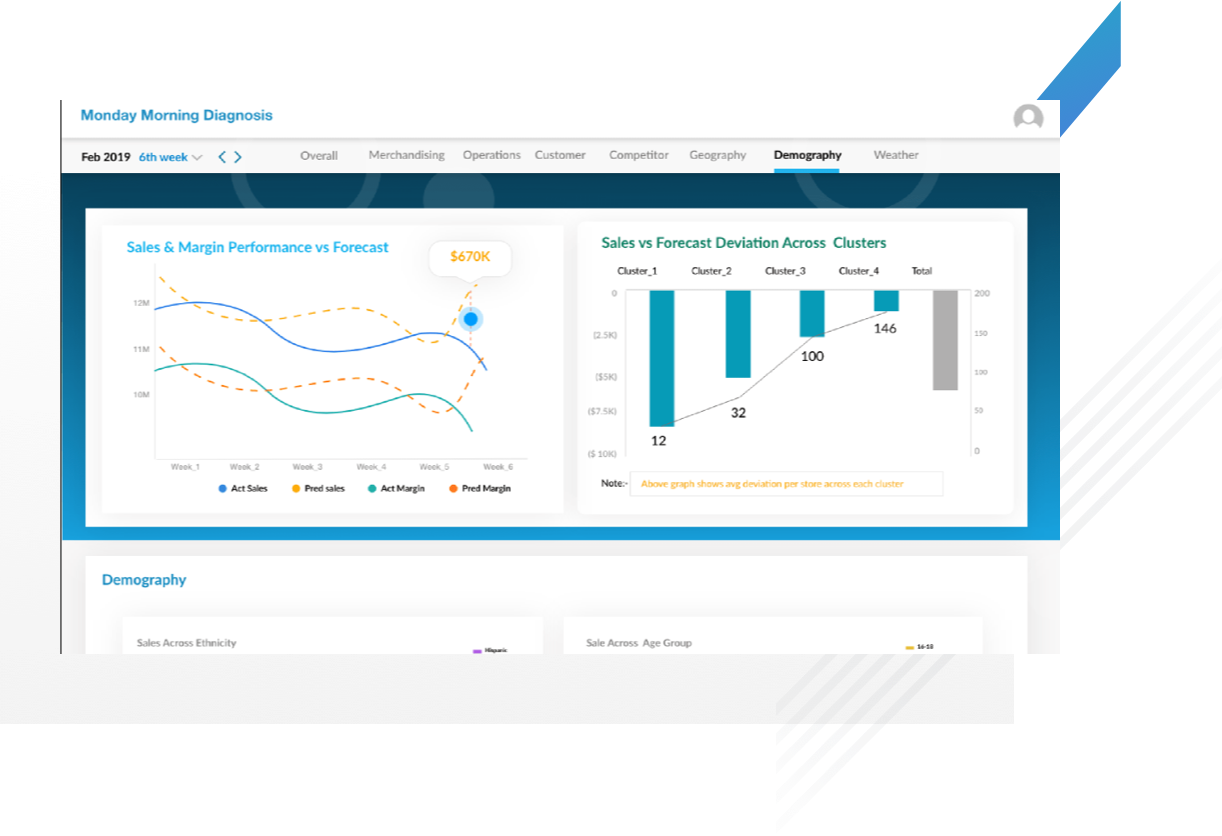 Here's why our clients trust us
Reviewing the performances every Monday was a very complicated and time-
consuming task for our executives, but MondaySmart made the process so much
easier by providing an integrated view for our executives.

CMO, Leading Crafts
and Fabric Retailer
Before MondaySmart, identifying the factors that affect the business performance was a very difficult task as it required considerable effort and time from different departments. But MondaySmart has made the process so much easier and faster.

CEO, Leading Music Retailer
The AI-driven automated generation of insights for different departments and categories made decision making fast and easy. It's wonderful how AI is assisting us in taking smarter decisions.

CEO, Global House
of Fashion Brands
MondaySmart allowed us to move from reactive reporting to proactive insights while saving us 1000's of manpower hour in analytic productivity.

SVP- Strategy and Analytics
for Apparel Retailer
Driving ROI through
AI Powered Insights
We are led by a team with deep industry expertise . We believe in "Better decisions with AI" as the center of our products and philosophy, and leveraging this to empower your organization
SCHEDULE A DEMO