InventorySmart
AI-powered inventory planning software
Advanced inventory planning software that ensures the right product gets to the right place at the right time.
InventorySmart Advantage
Optimize inventories using advanced inventory optimization software that leverages predictive analytics to deliver the greatest accuracy, even in the most complex inventory scenarios. Using leading-edge machine learning models that allow for rapid "what-if" simulations, our inventory optimization software is highly flexible, dynamic, and accurate to ensure businesses can make the right decisions to drive bottom-line results.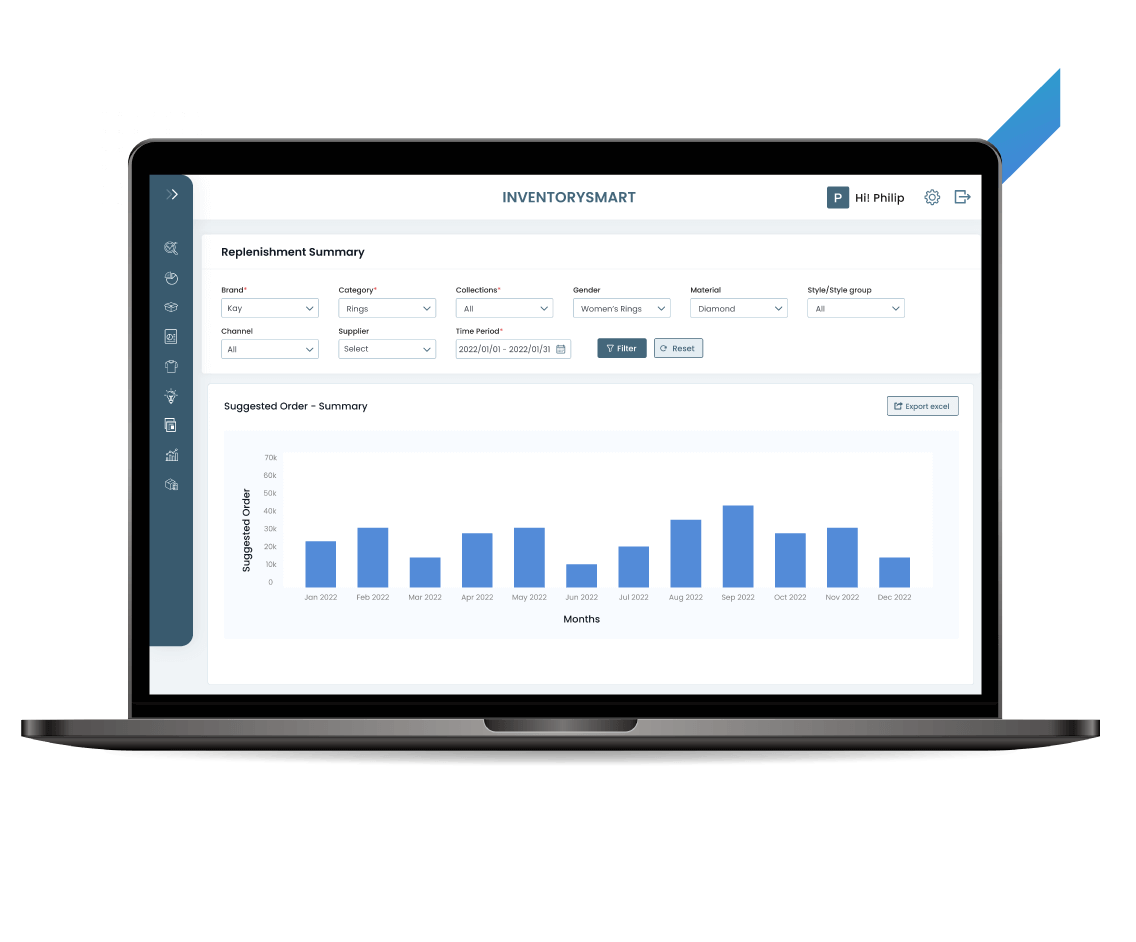 Margin Dollar Growth
Reduce inventory costs, free up working capital, decrease markdowns, and increase margin dollars through inventory optimization software.
Accuracy
AI-based algorithms result in highly accurate forecasting at the most granular level, improving ROI on end-to-end inventory planning and optimization.
Improved efficiency
Reduce time spent on product inventory allocation and replenishment while avoiding common inventory issues such as stockouts, overstocking, and backorders.
InventorySmart Features
Inventory replenishment software for retail maximizes the potential of your inventory by automating repetitive calculations and leveraging machine learning to identify patterns.
Exception Management Based
Drives the user to where they need to invest their time allowing for an optimized and automated process.
What-if scenario simulator
Ability to test various inventory strategies and pick the one that drives optimal service levels and business results.
Automated style chaining
Improve new product inventory planning, allocation and replenishment with automated supersessions
Optimized end-to-end Inventory Planning
Advanced ML models accurately predict demand and store allocation or replenishment needs allowing for optimized distribution center purchasing and replenishment.
Implementation of InventorySmart takes less than
8 weeks
.
Learn
Pull data directly from your systems to get preliminary  analyses started while collecting input from key stakeholders
Build
Build ML models based on key insights to optimize complex allocation and replenishment solutions
Monitor
Ensure the applied models work and evolve with improved accuracy over multiple time periods
Deploy
Deployment and Go-Live. Provide ongoing support to ensure the solution is adding value to your business
IA's smart

AI-powered
predictive analytics
benefiting retailers 
>90%
Reduction in allocation
planning time
50%
Reduction in
clearance
+20%
Reduction in
lost sales
See InventorySmart in action
Discover how our InventorySmart clients have improved their inventory turnover and reduced markdowns with inventory replenishment software for retail.
REQUEST DEMO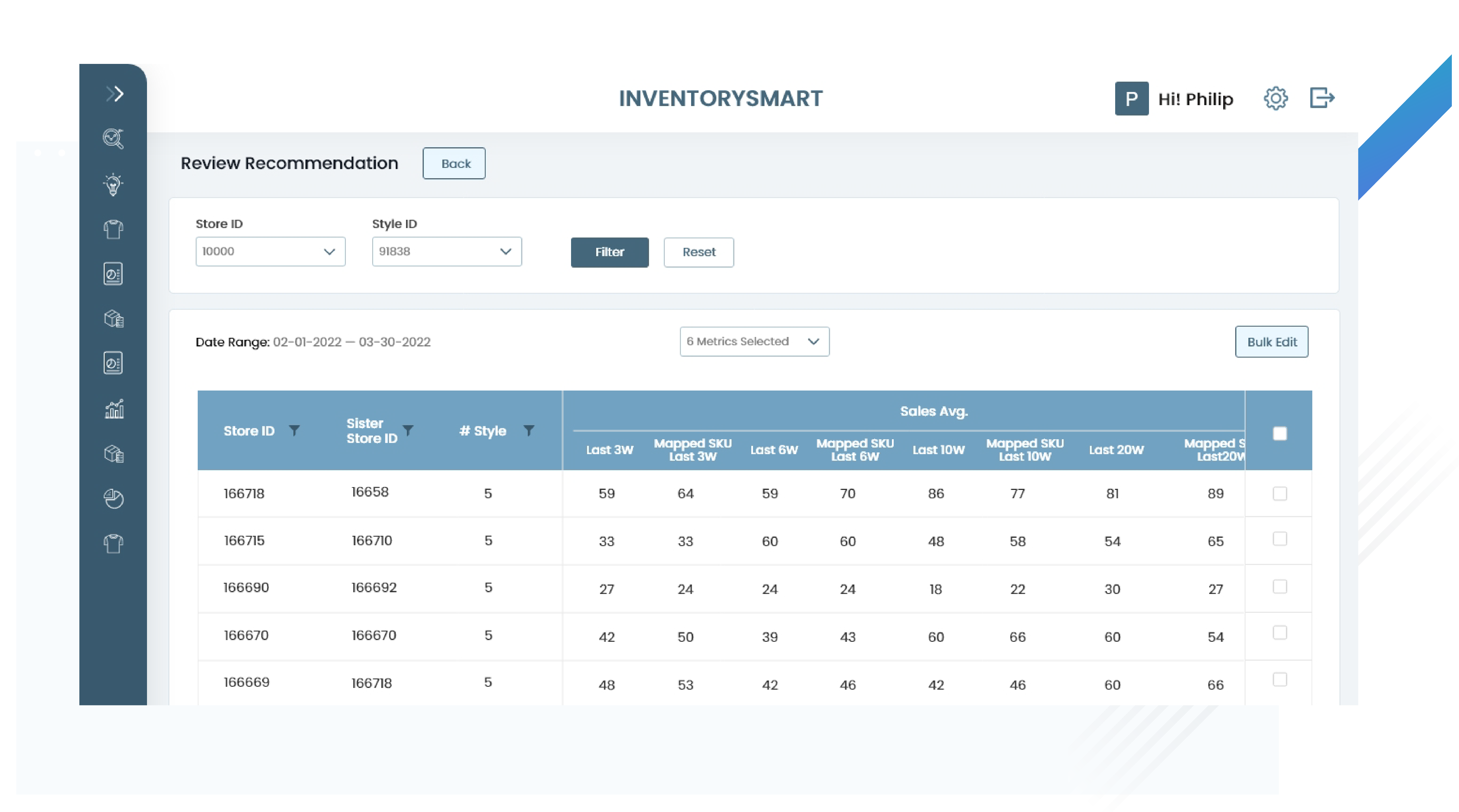 Here's why our clients trust us
We need IA's products more than ever before. We were able to allocate the right cotton product for face masks to the right stores during the pandemic only because of InventorySmart.

SVP, Planning at an Essential Retailer
With all the forecasts broken due to the pandemic, it became so difficult for us to predict the demand and manage inventory effectively. With InventorySmart, we were able to predict the right demand and allocate the right items at the right place.

VP Merchandising, Grocery Retailer
InventorySmart has helped us position our merchandise to a greater extent, reduced surplus inventory, and automated our entire allocation process which has saved a lot of time for us.

Head, Merchandising and Planning,Leading Department Chain
Our assortment consists of several high-priced items that see heavy seasonal spikes in sales. Impact Analytics helped us tackle our inventory imbalance issue. Our lost sales have seen a huge dip. You guys rock!

Head of Merchandisingat a Jewelry Retailer
Industries that can benefit from InventorySmart
AI-driven, industry-specific models propel business growth, even in the most uncertain of times.
Retail
Optimized planning and allocation powered by AI-driven inventory replenishment software for retail.
CPG
Reduce stockouts and inventory pileups with inventory planning software.
Fashion
ML-powered accurate forecasts at SKU-Store level leveraging style chaining to automate new product introductions and accurate retail inventory allocation.
Drive Bottom-line Growth with Impact Analytics market-leading inventory planning software
Your retail store is a maze of products and displays. With the help of our AI-powered inventory optimization software, you can improve business performance by making sure you deliver the stock that your customers want!
Retailers need the best version of the truth, and InventorySmart has it. Our robust inventory optimization solution's forecasting algorithms evolve constantly to match your needs across the supply chain - from promotions to overstocks, seasonal allocations, and everything else.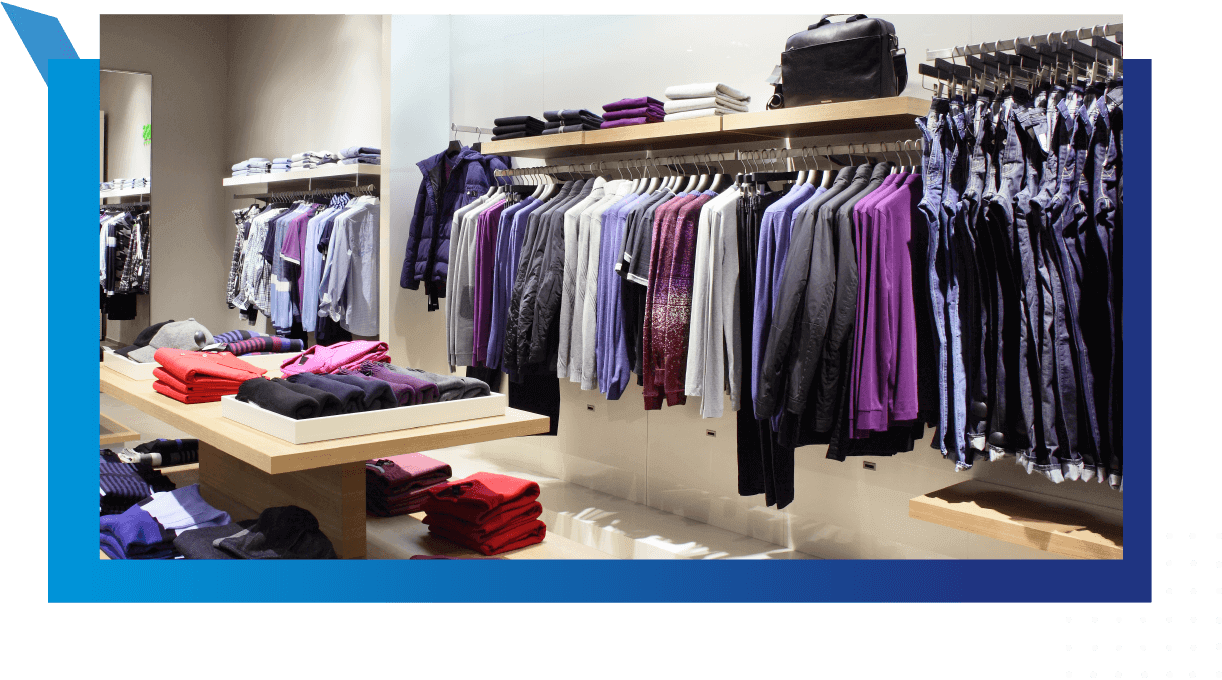 Request a Demo Now
Drive bottom-line growth with AI-powered merchandising, supply chain and business intelligence solutions
Our clients realize impactful results and so can you!
99%+
On-shelf
availability
50%+
Reduction in
clearance
20%+
Reduction in
lost sales
75%+
Decrease in
people hours
Driving ROI through
AI Powered Insights
We are led by a team with deep industry expertise . We believe in "Better decisions with AI" as the center of our products and philosophy, and leveraging this to empower your organization
REQUEST DEMO